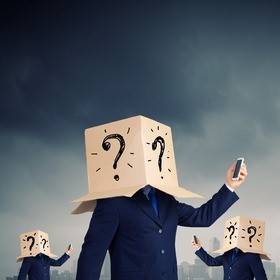 Y a –t-il un changement de conscience ?
La crise sanitaire et la gestion qu'en font nos « dirigeants » nous impose des changements d'habitude plus ou moins bien acceptés.
Il y a des prises de conscience nécessaires, comme celles d'accepter que la technologie conditionne maintenant nos vies : téléphones portables, Internet, visio-conférences… qu'on le veuille ou non, ont envahi l'espace public et privé. Nous pouvons regretter mais il sera difficile de revenir au 'bon vieux temps'. La question est surtout de savoir comment les utiliser et où poser les limites ? Faut-il accepter d'avoir des puces électroniques greffées sous notre peau. Je vous invite à lire l'article suivant sur le sujet
https://www.letemps.ch/societe/suisse-avenir-puces-peau
ou (re) voir le film 'Time out' qui appartient de moins en moins à la catégorie science –fiction pour se rapprocher du réel, avec en fond l'exploitation moderne de de l'Homme par l'Homme. Il est surprenant de constater que les technologies ne changent pas l'Homme mais lui donnent des outils supplémentaires différents au service de ses anciens démons : asservissement ou manipulation de l'autre, recherche de pouvoir ou de domination, accumulation de richesses à transmettre à son clan pour transcender la peur de la mort, utilisation des leviers de la peur et de l'angoisse comme armes politiques puissantes pour contrôler les populations…. Pour plus de détails, je vous invite à (re) lire Machiavel.
D'où les questions : L'Homme moderne existe-t-il ? Quelles positions adopter dans ce contexte ? Comment intégrer ce bouleversement technologique qui creuse les inégalités sociales mais aussi, apparemment intergénérationnelles ? Je n'en vois qu'une, ancienne : Prendre du recul, apprendre à exercer sa pensée critique par rapport aux évolutions sociétales, prendre conscience du pouvoir que nous avons chacun d'entre nous de choisir notre vie et d'agir en notre âme en conscience. Bref, combattre la peur et faire confiance en la vie.
Is there a change in consciousness?
The health crisis and the way our "leaders" are managing it is forcing us to make changes in our habits, change which is more or less well accepted.
There is a need for awareness, such as accepting that technology now conditions our lives: cell phones, Internet, video-conferencing… whether we like it or not, have invaded public and private spaces. We may regret it, but it will be difficult to go back to the 'good old days'. The question is above all how to use them and where to set the limits? Should we accept to have electronic chips grafted under our skin? I invite you to read the following article (In French) on the subject
https://www.letemps.ch/societe/suisse-avenir-puces-peau
or (re) see the film 'Time out' which belongs less and less to the science-fiction category to get closer to reality, with the ancient theme of exploitation of Man by Man in the background. It is surprising to note that technologies do not change Man but give him different additional tools at the service of his former demons: enslavement or manipulation of the other, search for power or domination, accumulation of wealth to be transmitted to his clan to transcend the fear of death, use of the levers of fear and anxiety as powerful political weapons to control populations…. For more details, I invite you to (re) read Machiavelli, a classical book for politicians.
Hence the questions: Does modern Man exist? What positions should we adopt in this context? How can we integrate this technological upheaval, which deepens social but also, apparently, intergenerational inequalities? I see only one posture: To step back, to learn how to exercise critical thinking in relation to societal evolutions, to become aware of the power that each of us has to choose our life and to act according to our 'soul' request. In short, fight fear and trust life.